Free Meditation Audio Download for Relaxation
The audio program you are about to download includes processes of deep meditation and contemplation. We personally know of no case or have any knowledge of any case on record where an individual has ever been harmed in any way by the processes of meditation and contemplation. We do know of hundreds of cases where individuals have benefited from their experience with these processes. It is necessary as a general practice to have everyone utilizing these processes of meditation and contemplation in classes, activities or products, agree to the following disclaimer:
I am of legal age and in consideration of my acceptance as a participant in classes and programs conducted by The Alignment Forum, I for myself, my heirs, executors, administrators and assignees, do hereby release and discharge principals of The Alignment Forum or any of their agents or employees from all claims of damages, demands, actions whatsoever in any manner arising from or growing out of my participation in program activities or use of meditation products.
By downloading this audio program, I agree to the above.

This is a meditation audio program in MP3 format that lasts approximately 30 minutes. It should only be used when you are relaxing.
Do not use this audio while driving or using machinery!.
This audio is best used with ear buds or earphones. The music selections are intended to open up the energy centers or chakras in your body and prepare you to relax. The meditations will guide you toward relaxation. This audio is excellent for relieving everyday stress.
Here is the link to your free audio download titled FocusForum.
Click here to download.

Return to Home Page: Meditation and Self Improvement Guide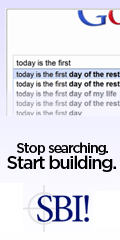 I Wanted (Needed) to Work from Home
Hi. My name is Carolyn.
Have you ever wanted to own your own business? Do you dream of being your own boss? I'll bet a lot of you are like me. I worked in corporate America for over 30 years and dreamed of having my own business every day.
I was tired of corporate pressure and not being able to control my own destiny.
Then one day the pressure took its toll and I was no longer able to physically perform my job. Suddenly my desire to work from home became a necessity.
Do you have a hobby that you would like to turn into a business? I work from home now building my website about two subjects that I am passionate about--motivation and self improvement!
You can do it too! You can take charge and write your own ticket to the future. Here's my story.